Hey there my crafty compadres!  Today I have a fun Artist Trading Block project to share with you featuring sensational Stampendous stamps, embossing powders and elements on Eileen Hull's ATB Sizzix dies.  What's even better is that you'll find even more ATB inspiration at the end of this post.  That's right friends we are having a block party with the Stampendous team and you are all invited!  Come hop along with me and get inspired with the Eileen Hull Inspiration Team and Stampendous on an ATB Block Hop!
For my project I created a Steampunk Bird ATB tower.  If you're new here you may not know about my bird stamp fetish but I've got it BAD for bird stamps.  Feathered friends are an all time favorite of mine.  I can't resist them…much like Cadbury eggs
Another one of my most favorite things…Emily Dickinson.  She's my favorite poet and "Hope is a thing with feathers" happens to be my favorite poem.  Needless to say the stamps I received from Stampendous for this hop were right up my street!
Laura from Stampendous hit the nail on the had when she picked out Stampendous products for me.  Bird stamp…check!  Amy's favorite Emily Dickinson Quote…Check!  Oh and lets not forget a set of awesome embossing powders and elements in my favorite color…CHECK!
Here's a peek at how I layed out my ATB design for stamping and embossing  prior to assembly.
Extreme close up of embossing on Mr. Steampunk bird here….
and here we have some good old-fashioned, straight up stamping.  Stamps like this one speak for themselves and can stand alone without any help from powders and crafty potions.
I had a fantastic time playing with my stamps and Frantage powders and elements to create this Steampunk Bird ATB tower.  It practically created itself!
Thanks for stopping by today for a creative flight of fancy with me.  Now go forth and enjoy more ATB inspiration from Stampendous and the Eileen Hull Inspiration Team!
You'll find your next stops on the hop below…
Here are today's participating designers –
Amy Bowerman *Thats ME!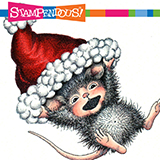 You can find the Stampendous products I used in this project and more by following the links below:
Follow Stampendous:  Facebook * Twitter * Pinterest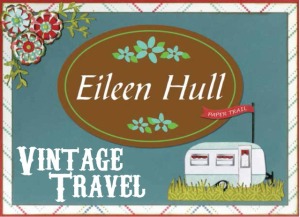 Looking for Sizzix dies to use your Stampendous products with?  You can find Eileen Hull's complete catalog below:
Follow Eileen Hull: Facebook * Twitter * Pinterest * Google +* Instagram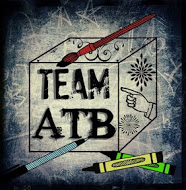 Want to learn more about Artist Trading Blocks?  Check out the links below…
Follow The Artists on the Block: Facebook * Twitter * Pinterest
Have a creative day!
Amy*